FREUND ASSISTANCE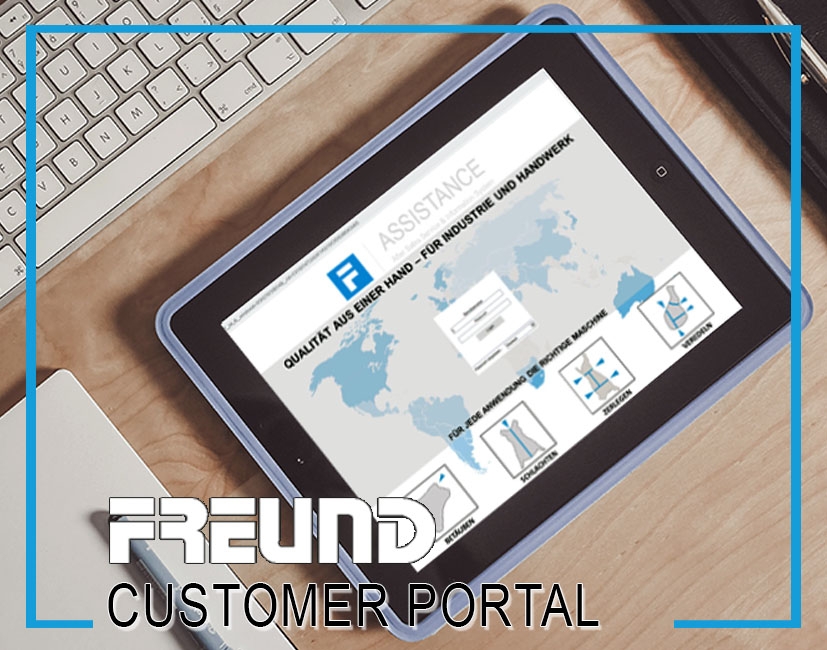 Our customer portal "FREUND Assistance"
We are becoming more digital

We are continuing on the path of digitalisation in order to provide our customers even more service. Currently, we have released our new online tools "FREUND Assistance": With our online-tool, customers have the possibility to retrieve relevant information about their machines as PDF.

"FREUND ASSISTANCE" - customer portal

You can find any relevant information about your individual tools online now!

BENEFITS for our customers:

- Find your machine by using the serial number
- Find, read and print spare part lists for your individual tools
- Get operating manuals, assembly instructions and technical information online
- Order your spare parts online
- If desired, additional users (multiple registration) can be created for each customer account.

= = = = = = = = = = = = = =

WEBLINK/INFORMATIONEN to the customer portal

FREUND ASSISTANCE - Customer Portal
FREUND ASSISTANCE - Instructions

= = = = = = = = = = = = = =

Note: The release for use is exclusively carried out by FREUND.

We are constantly developing our customer portal.